Blue Streak Security©
Blue Streak Security©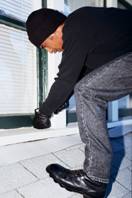 is a high end, web based security company reporting and management program developed by Blue Streak Technologies in 2006. Due to the fact that it is web based you are able to run it on any number of computers or handheld devices, both in car and on site. Blue Streak Security© was developed for computers and handheld devices with a constant internet connection; but it can be used with your computer's built in wireless internet connection by logging on in the office's parking lot, entering your logs as you drive your route, and submitting your work by pulling up within range of the office's wireless connection, and submitting your reports. It's as simple as that!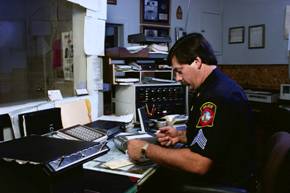 The Blue Streak Security© program can save your company money, increase your efficiency, improve customer relations and make your security officers better prepared.
The customers of security companies that have implemented Blue Streak Security© enjoy greater control of their security services. Your customers are able to view multiple security log entries on a daily basis, 24 hours a day, from any where in the world. You issue personalized usernames and passwords to each of your customers and can even set up accounts that can log into multiple sites with a single username, which is good for corporate users with multiple sites. All of the users that you authorize are able to view the daily entries as well as print up security logs a month at a time, saving you paper. If there are any security concerns your customers are able to leave a note for the security officers that are visible the next time the officer logs in.
The 21st century is here and together with Blue Streak Technologies you can be a part of it. Your business is worth it and your customers are worth it.
---